At BDSM gear we take great pride in the bondage and bdsm gear that we offer.
No other company can beat our prices on bondage and bdsm dungeon furniture!

Set of 3 Bamboo Canes
Item Number y354

| | |
| --- | --- |
| Ouch Meter | |

$24.95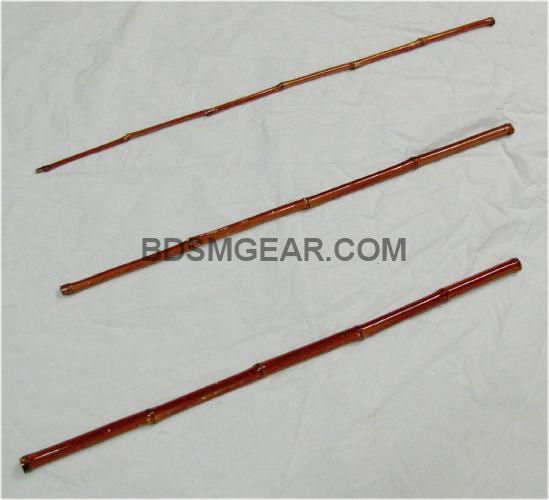 See below for description

Made in the USA


This set of canes is not designed for show. It is designed to be very painful, and durable, while keeping the price low.
The 3 canes are made from a single piece of bamboo. Bamboo is naturally large at one end and thin at the other, so this set has a thick cane, a thin cane, and one in the middle.
The finish on these will have chips. This is how the bamboo comes to us, but with this set of canes you will always have one that's just right for any occasion, and at just $24.95 for all 3 you can't go wrong.
Each cane is about 26 inches long. However they are cut near the joints to make them strong. Being a natural product we have no control over where the joints are. The length of the canes will vary a few inches.


Set of 3 Bamboo Canes