At BDSM gear we take great pride in the bondage and bdsm gear that we offer.
No other company can beat our prices on bondage and bdsm dungeon furniture!

The Bruiser Cat-o-Nine Tail
Item Number y15-stf

| | |
| --- | --- |
| Ouch Meter | |

$69.95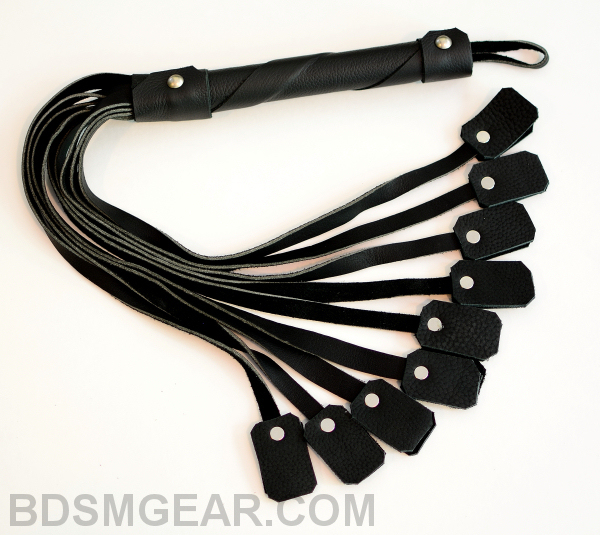 See below for description

This genuine leather cat-o-nine is made in the USA, right here in our shop.
It is great for training, punishment, or just to inflict pain.
Our own unique, sadistic twist on the classic cat-o-nine, each lash has not one, but two leather pads.
This extra weight on the ends of the lashes cause them to move faster, delivering quite a blow.
This flogger is a must have for any sadist!

Handle is 8 inches long.
The 9 falls are 16 inches long and 1/4 inch wide.

The Bruiser Cat-o-Nine Tail