At BDSM gear we take great pride in the bondage and bdsm gear that we offer.
No other company can beat our prices on bondage and bdsm dungeon furniture!

Extreme Ball Stretcher
Item Number y14-pd3660-23

| | |
| --- | --- |
| Ouch Meter | |

$29.99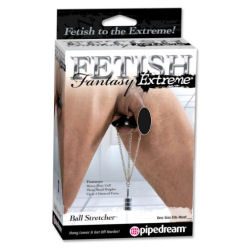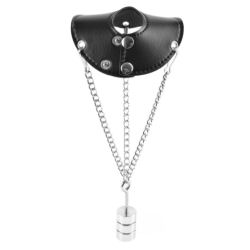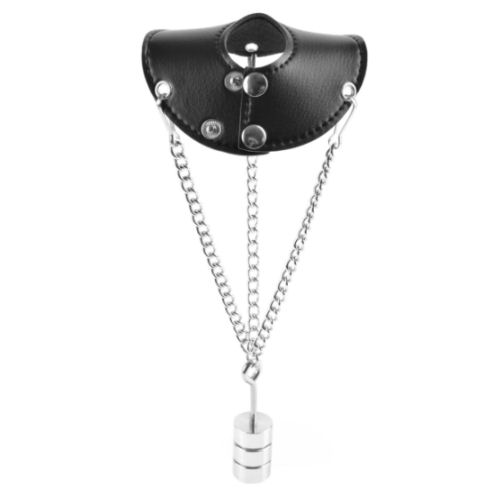 See below for description



Experience the most extreme climaxes with the Fetish Fantasy Extreme Ball Stretcher! Simply snap the heavy-duty parachute cuff around your balls, then add up to four ounces of force that is evenly distributed by three metal chains. Beginners and enthusiasts alike can easily attain their desired pull with these easy screw-on metal weights.

Typically, as one reaches orgasm, the scrotum pulls the testicles into the body. By stretching and resisting this pull with the Ball Stretcher, your body tries even harder to retract, making you cum harder than ever before! Guys love the feeling of their sack hanging lower and swinging more than ever before!

Choose a weight that's right for you and increase the pull as you go! The three metal weights screw-on for ease of use, allowing you to control the amount of pull on your testes. Start with one weight and work your way up gradually. Once your nuts are hanging low, you'll be ready for maximum pleasure!

extreme restraints bdsm furniture bondage store fetish store stockroom