At BDSM gear we take great pride in the bondage and bdsm gear that we offer.
No other company can beat our prices on bondage and bdsm dungeon furniture!
Fetish Fantasty Feather Fantasy Kit
Item Number y13-pd3811-15a

| | |
| --- | --- |
| Ouch Meter | |

$35.95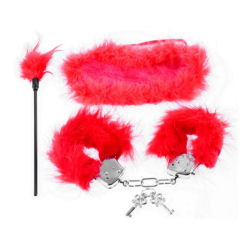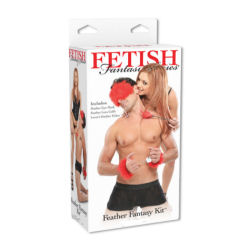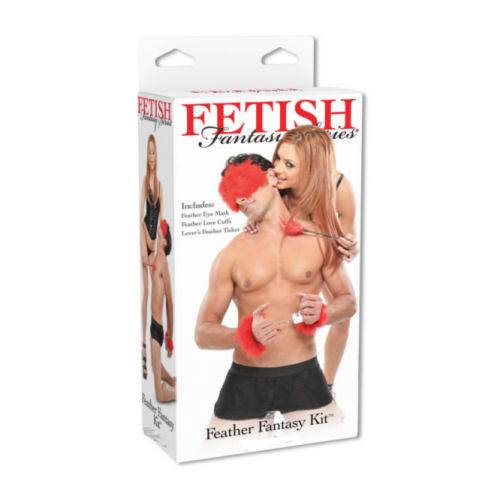 See below for description

Tickle and tease your lover into a frenzy with this fabulous Feather Fantasy Kit. Made with professional-grade metal and lined with soft feathers, the heavy-duty cuffs keep your partner comfortably restrained at all times without hurting their wrists or ankles. The furry mask feels great against your eyelids and provides light sensory deprivation for enhanced sensation play. Tease your lover by tracing their body with the feather tickler, titillating them with each seductive stroke! The cuffs easily adjust to fit both partners and feature a quick-release lever if you lose the key.

The kit makes a perfect romantic gift and is great for beginner bondage play, role-playing, and exploring your sub/dom fantasies.

tickler bdsm gear bondage store cuffs mask adult toy