At BDSM gear we take great pride in the bondage and bdsm gear that we offer.

Training Post Gag
Item Number P510

| | |
| --- | --- |
| Ouch Meter | |

$14.95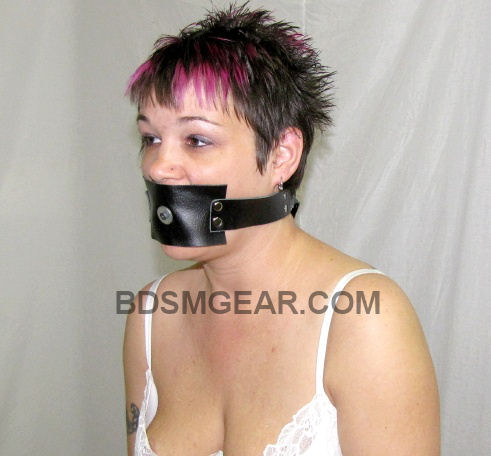 See below for description

Genuine Leather
Made in the USA


This gag is not exactly designed for comfort, but it is very functional and what a sexy look! This leather gag features a 2.5" tall mouth covering with a small wooden post for training the jaw muscles in the center. Designed to be worn by either a man or a woman.

Blindfold not included.
Leather bdsm gear, bondage gear, sex toys, bdsm toys handcrafted by-BDSMGEAR.com
Bondage store Dungeon Furnishings BDSm Store Dungeon Furniture bdsm gear Bondage gear Imprisonment Fetish Fetish Chair dungeon chair bondage store Suspension Gear Pet Slave Cage Dungeon Gear Long Term Bondage Bondage Rack for Torture SM Equipment Portable Dungeon Suspension Gear Dungeon Chair Dungeon Equipment Bondage Furniture for BDSM Suspension Support SM Furniture Standing Cage Cage Dungeon Cages Bondage Equipment Collapsible Dungeon Cage Folding Bondage Bed Sex Sling Gear SM Chair BDSM Equipment Suspension Stand Rack Bondage Furniture for BDSM Dungeon Slave Cage Sex Swings Sex Slings Sex Swing Sex Sling Love Swings Love Sings Love Slings Love Sling Bondage Swings Ring Portable Suspension Bondage Swing BDSM Gear Bondage Sling Bondage Slings Suspension Harness Fisting Swing Fisting Swings Fisting Harness Fisting Harnesses