4 Foot Black Suede Gorean Flogger
Item Number
L320n

| | |
| --- | --- |
| Ouch Meter | |

$59.95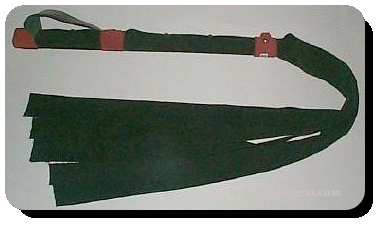 See below for description

Genuine Leather/Genuine Suede
Made in the USA


FLOGGER CASE
Protect your purchase with one of our flogger cases made to fit! Purchase one with your flogger for $24.95!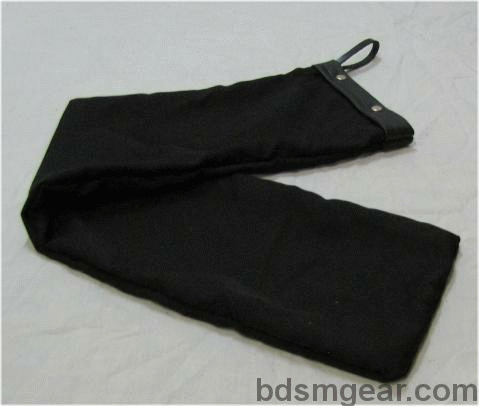 Handcrafted beautiful 4 foot black suede flogger based on the Books of Gor. A great addition to any toy bag!
Handle Length = 18 inch
Fall Length = 30 inch
Number of Falls = 5
Width of Falls = 1.5 inch
Kajira of Gor, pages 43-44

"What is that?" I asked.
"A whip," she said, puzzled. Seeing my interest she brought it towards me. I stepped back. She held it across her body. Its handle was about eighteen inches long. It was white, and trimmed with yellow beads. Depending from this handle, at one end, were five, pliant yellow straps, or lashes. Each was about two and a half feet long, and one and a half inches, wide.
I trembled.

bondage store bdsm store bondage flogger bdsm flogger leather flogger suede flogger adult sex store dungeon furniture st andrews cross horsehair floggers deer floggers sex floggers sex store saint andrew cross leather collar suede collar bdsm collar bondage collar adult sex collar rabbit flogger chain flogger punishment flogger whip bdsm gear bondage gear dungeon furniture