At BDSM gear we take great pride in the bondage and bdsm gear that we offer.
No other company can beat our prices on bondage and bdsm dungeon furniture!
Black Hood with Zipper Mouth and Removable Blindfold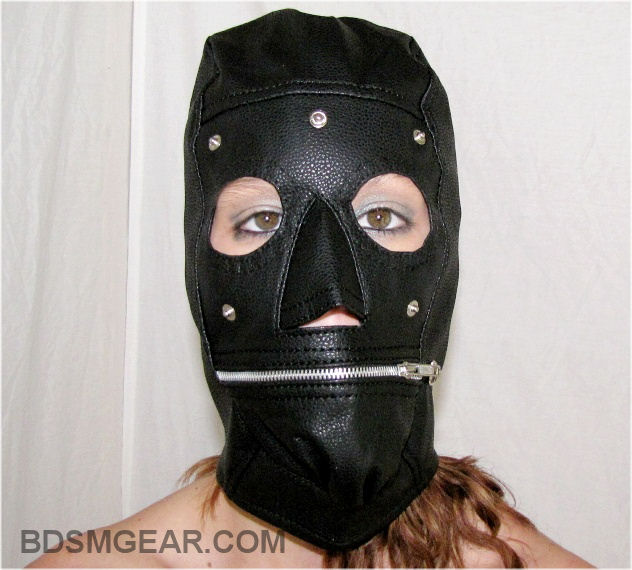 See below for description

faux leather


This hood allows quick, full, access to the mouth whenever desired.
It has a snap-on blindfold that can be removed easily also.
And it laces up in the rear for a nice snug fit.
The zipper mouth and removable blindfold make this a great hood for beginners.
If they panic it only takes a second to remove the blindfold and unzip the mouth.
And the hood is still on for another attempt.

Black Hood with Zipper Mouth and Removable Blindfold