Novelty Needle and Leather Paddle
Item Number N381

| | |
| --- | --- |
| Ouch Meter | |

$59.95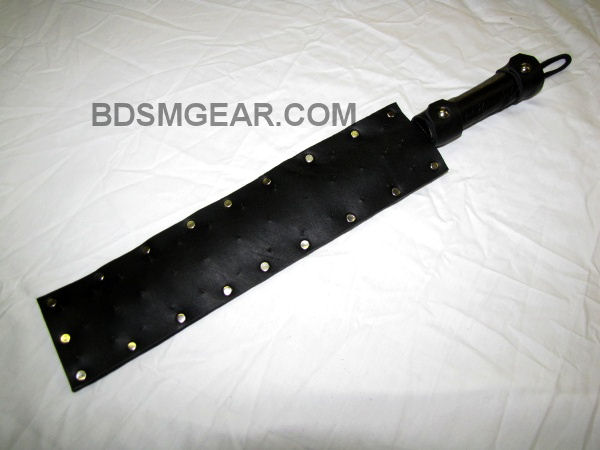 See below for description

Genuine Leather
Made in the USA


This is one of the meanest paddles you will find anywhere, and we are the only company that carries them.
It is made of leather over a metal core to offer strength and good looks at the same time.
And it's covered in rows of needles, guaranteed to make them say ouch!

Although this item is fully useable it is sold for display purposes only.



bdsm paddle bondage store bdsm store bdsm gear bondage gear leather paddle wood paddle harsh paddles bdsm paddles bdsm gear