At BDSM gear we take great pride in the bondage and bdsm gear that we offer.
No other company can beat our prices on bondage and bdsm dungeon furniture!
Wood Laminate Handle Floggers
Item Number y13-pk001

| | |
| --- | --- |
| Ouch Meter | |

$79.95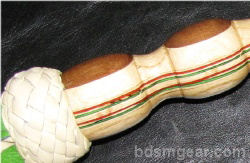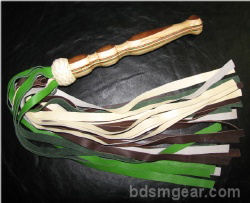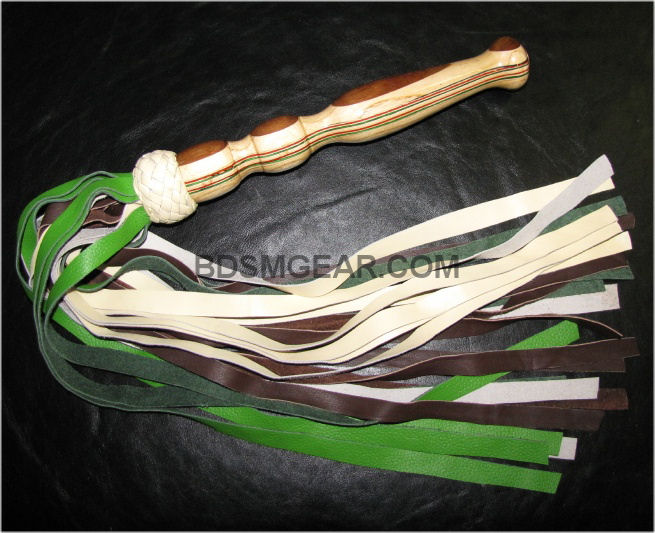 See below for description

This beautiful flogger is sure to be admired by any dominant!

The wood laminate handle is 11 inches long, and 1.5 inch in diameter.
The handle of this stunning floggers is made of many layers of wood.
Each layer is colored differently, and the different depths of the lathing on the handle causes each handle to have it's own unique design.
The handle on this flogger has thin layers of green, blue, red, and light wood in the center, followed by light wood, and then finally dark mahogany on the outside.
Once the handle is finished it is coated to make it shine for life.

The lashes are then added in a variety of colors. On this flogger they are brown, green, and white.
The 25 genuine leather lashes are 18 inches long, and 1/2 inch wide.

Finally everything is brought together with a real leather turk's head knot.



Wood Laminate Handle Flogger