At BDSM gear we take great pride in the bondage and bdsm gear that we offer.
No other company can beat our prices on bondage and bdsm dungeon furniture!

Lycra - Mermaid Style Body Bag - Red
Item Number y13-sp1001

| | |
| --- | --- |
| Ouch Meter | |

$69.95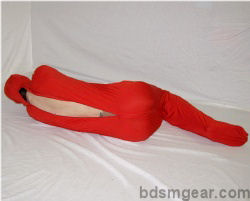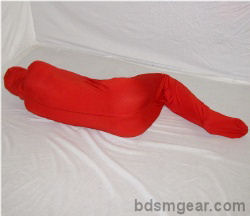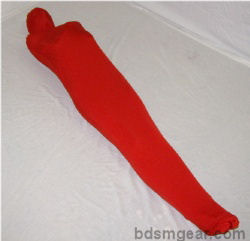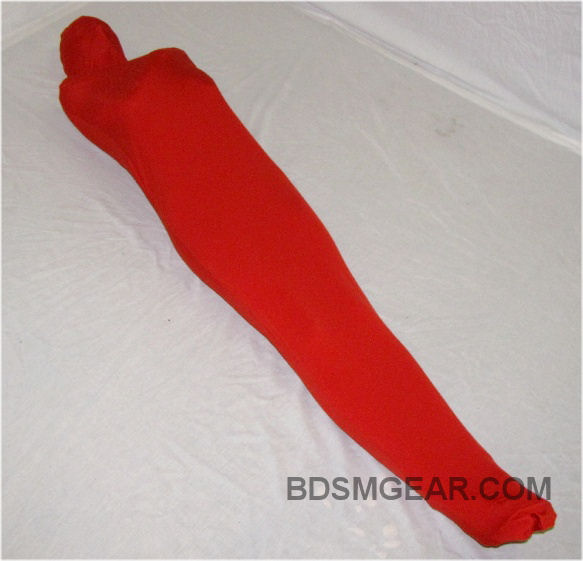 See below for description

This Red Lycra/Spandex sleep sack/body bag is suitable for both beginners and pros. It has a mermaid style fit in that there is only ONE hole for the feet giving the wearer a mermaid look.

This sack has two zippers in the back and can easily be put on or taken off.

Since it is made from Lycra/Spandex it will stretch to fit most larger frames ( up to a 38 - 40 inch waist)

Perfect for total body enclosure.

body bag bdsm bondage bag