At BDSM gear we take great pride in the bondage and bdsm gear that we offer.
No other company can beat our prices on bondage and bdsm dungeon furniture!

Spiked Slave Serving Tray
Item Number j948sp

| | |
| --- | --- |
| Ouch Meter | |

$99.95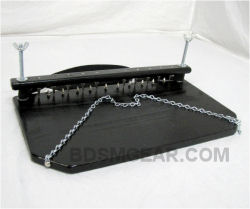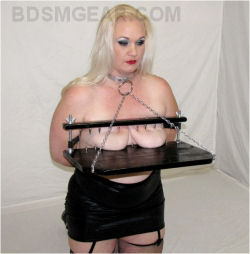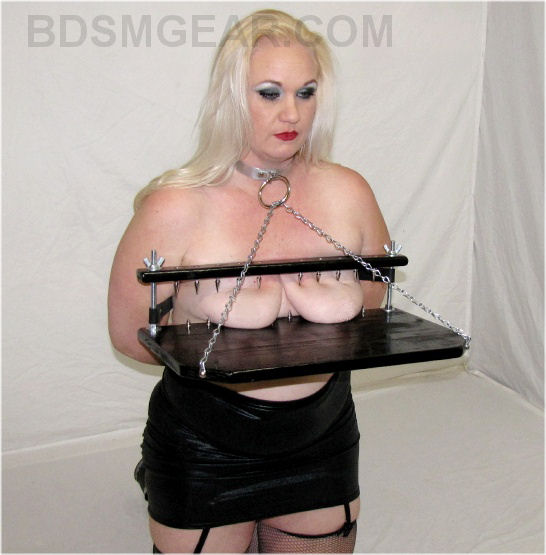 See below for description

This unique item, available only with us provides a new way to suffer while serving.
The serving tray is 11 by 20 and has enough room to hold a coffee cup or a plate of food.
Across the top bar it has long spikes, with smaller spikes sticking up from the tray below.
With the breasts stuck between the spikes, a simple meal quickly morphs into a great experience.
But don't eat too quickly. When the slave stops suffering, simply tighten the bar a bit more so they can feel the bite again.

The top board is attached to the serving tray by 6 inch studs and wingnuts.
The complete set is held securely together by a leather strap that runs across the back, and an adjustable chain, that runs from the serving tray to the collar (Collar not included please see our collars section for this item).

Spiked Slave Serving Tray