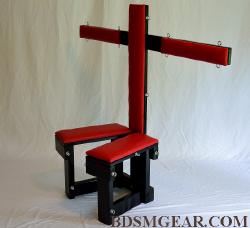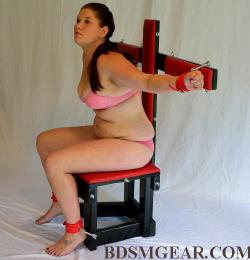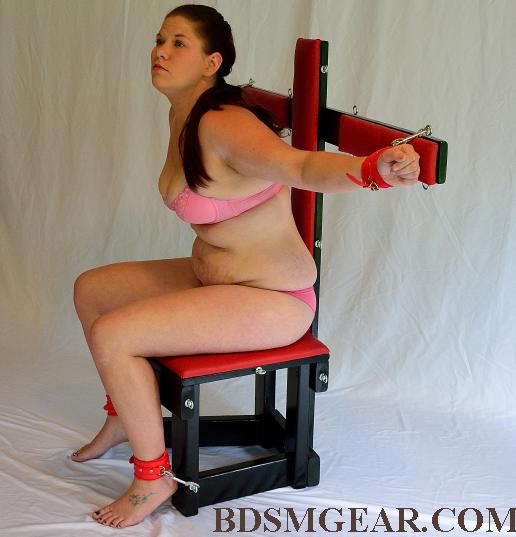 See below for description
Genuine Leather
Made in the USA
Please allow 4 to 6 weeks for delivery of this item.

Cushion materials
Vinyl $299.95
Leather $399.95


Colors you have selected


Black Vinyl

Mahogany Wood

A must have for any dungeon large or small.
This is a good solid piece of furniture, it has a lot of features, and packs small enough to hide in the closet.
The seat of this chair is completely split leaving the genitals exposed.
The back is straight up so it can sit flat against a wall.
With 16 eyehooks, this chair has plenty of bondage points.
It has bondage points at the ankles, knees, thighs, belly, wrists, arms, and neck.
Once the sub is strapped down to this chair they will stay in the position you put them in!
The cushions are available in genuine leather, or high quality marine vinyl (the toughest vinyl you can get).
Made in America, right here in our shop.
Comes with our LIFETIME GUARANTEE

Dimensions: Seat height is 17 inches, just a little lower then common chairs.
Total height is 46 inches. Total depth is about 22 inches. Total width is about 22 inches.
For storage or transport the seat is 22 X 22 X 17. The back and arms are removable and separate.
Weight is about 50 lbs.


Basic Bondage Chair